post:
Let's say you made a smoked pork butt. What on earth do you do with the leftovers? You could make pork sandwiches until you're blue in the face, but what fun is that? You know what you should do? You should make taquitos. Homemade taquitos with smoked pork! Whaaaaat. No, really, I promise. It's totally easy.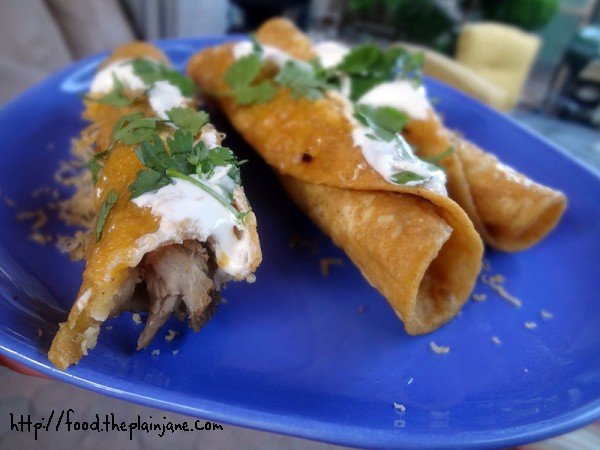 And also totally delicious. Let's get this thing started!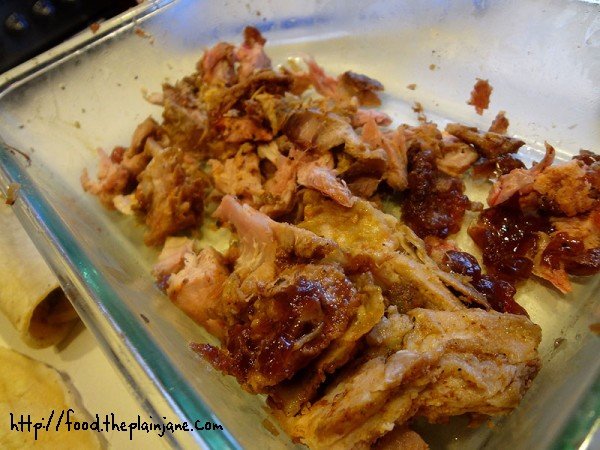 Get your leftover porky bits. Eat a few of the bits. Cut up into smaller pieces if you haven't already shredded it.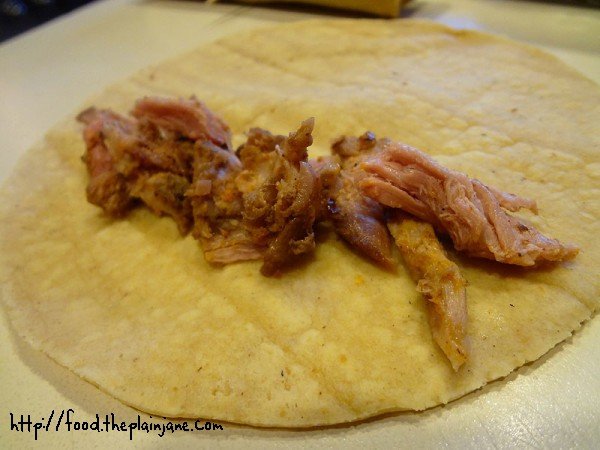 Get some freshly made corn tortillas. There are so many places around town to get fresh corn tortillas! Do yourself a favor and get some of those!
Line up your pork and roll it together. Do a little dance in your kitchen because you know this is going to be good.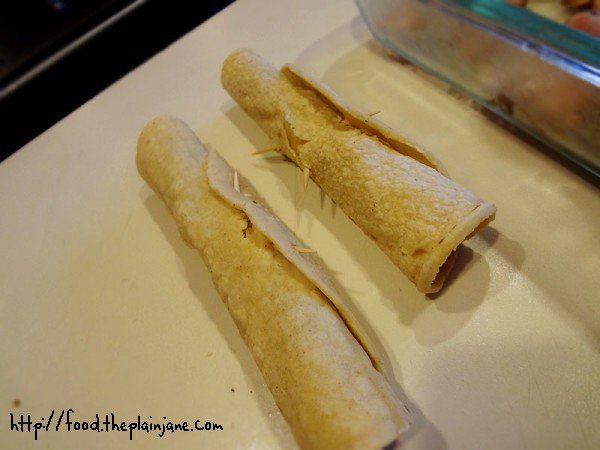 To make them stay rolled up, secure the soon-to-be-crispy-taquitos with toothpicks. I did two toothpicks at an angle. One toothpick didn't seem to hold the ends securely enough.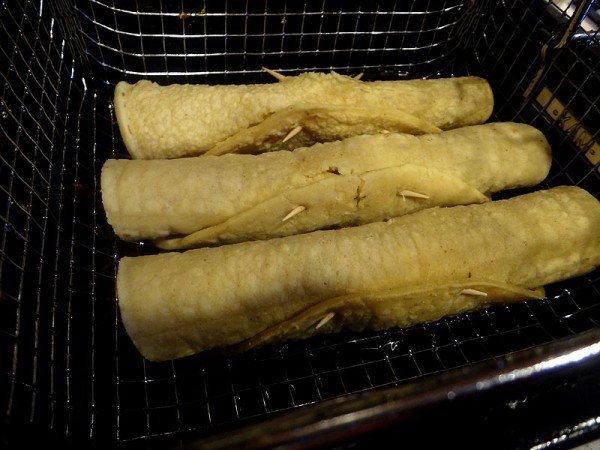 Time to deep fry these suckers!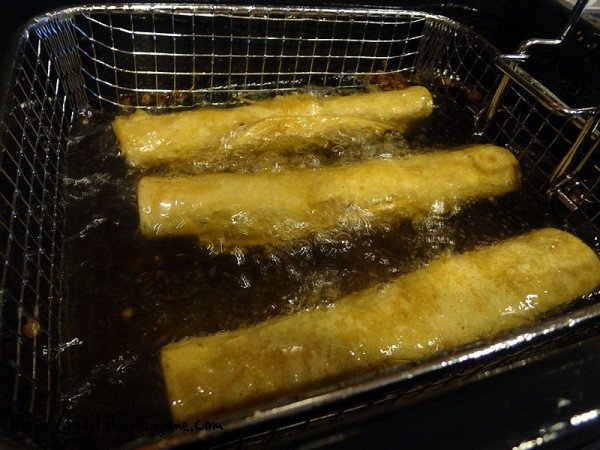 Alternatively you could bake these… but why on earth would you want to do that?! We're not going for healthy here. We're going for SUPER TASTY. It's not like you're gonna eat these every day for a week. Right? Right.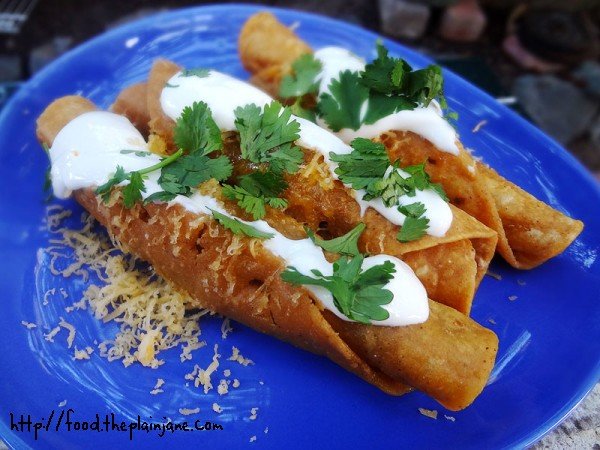 After a few minutes of gloriful frying, you get some lovely, golden brown, crispy crunchy deliciousness. I topped mine with shredded Tillamook cheddar cheese, a bit of sour cream and cilantro.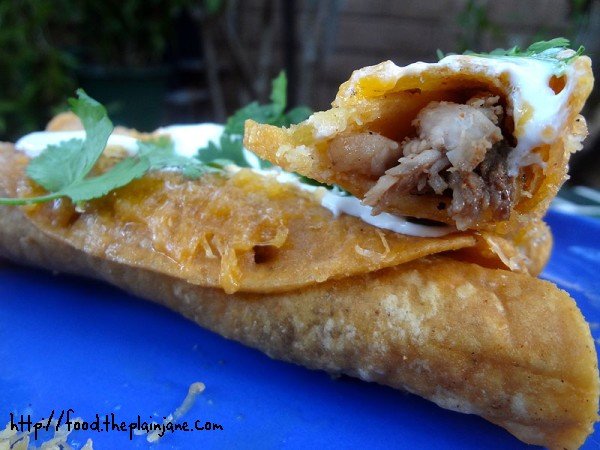 The smoked pork inside is remade again and something delightfully new for you to munch on. So, so good!
I hope that this is something you'll try with your leftover bbq'd meats this summer! What do you like to do with leftover meats?
about this site
My name is Mary and I live in San Diego. I've been blogging since 2006 as a hobby - it's my fun, creative outlet! Some random things about me: I'm a front end web developer, I love peanut butter, cookies, warm cupcakes, puppy noses, star gazing, new bags of sugar, sprinkles, cupcake wrappers, egg rolls, eating french fries with ice cream, driving with the windows down, snuggling, wes anderson movies, staying up too late reading a good book and Jake. These are my adventures in all things food. Hope you enjoy the ride.
|
Download Media Kit
recent comments
college area taste 2014 recap (10)

mary: Hi Cynthia! Haha, I totally don't mind being stopped to a chat, if you see me again say hi!! We had our tupperware stored in a backpack for Taste...
cynthia: I saw you guys at Taste of Hillcrest but… I don't know, just didn't want to seem like a weirdo talking to you! haha I didn't...
mary: Hi CC – If we hadn't done the take out box, I don't think we'd have been able to do this many places! The take out box let us...