post:
Next week on December 13th, Hillcrest will be celebrating it's 4th Annual "Taste N' Tinis" event. Think of "Taste of Hillcrest" – but with boozy martinis and retail shopping swirled into the mix!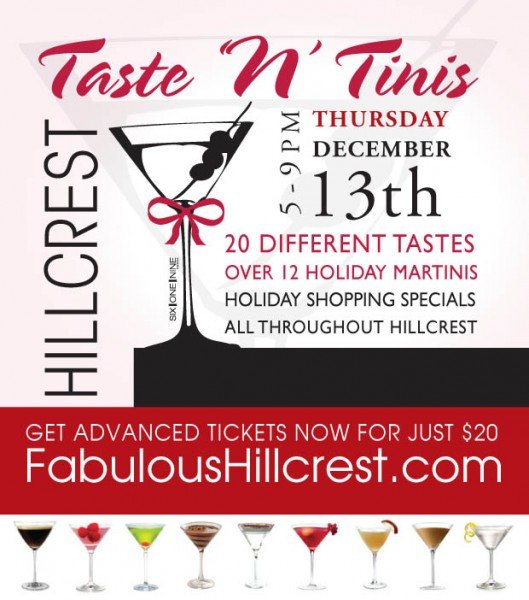 I finally attended one of the Taste of Hillcrest events this year and it was so much fun trying all of the different samples – so I'm looking forward to this holiday event with the additional boozy cheer in tow. There will be a number of "tastes" available along with over 12 holiday martini's so you'll have food in your belly along with all of the booze. It's also a fun way to get a little holiday shopping in. Last year many retailers offered discounts and savings while the event was going on.
Tickets are $20 in advance or $25 on the day of the event.
Save that money for Christmas shopping by winning a pair of tickets right here! I have one pair of tickets to giveaway – the winner's name will be added to the on-call list for the event. You can easily enter to win by answering this question: What's your favorite holiday treat?
Additional entries are available for liking This Tasty Life on Facebook, liking this post on Facebook (use the buttons on this post) or Tweeting about this giveaway (+1 per entry, please post each as a separate comment).
Update: We have our winner!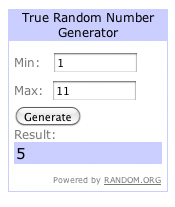 Julie from Bananas for Bourbon! I'll be contacting the winner for her prize. Thanks to everyone for entering!
This giveaway ends on Monday, December 10th at 8PM PST.
Good luck and happy holidays!
Disclaimer: I am receiving a pair of complimentary tickets for my own use as well as a pair to giveaway for this post from McFarlane Promotions. I was not paid for this post and all text is my own.
« Previous Post - company pub & kitchen / poway – san diego, ca
|
memere's pork stuffing - Next Post »
subscribe to this tasty life
recent comments
desert road trip preview (4)

caninecologne: Wow, I thought that was a different dog because I usually think of Maya as having...
Faye: Is that Maya in the first photo?! Her fur looks like it got a tan

happy blogiversary! (14)

Jinxi: Happy blogiversary Mary!! I love that first photo hehe. So happy that we got to meet thru...
caninecologne: Happy Blogaversary Mary! Our blogs are both 9 now. Almost a decade! I love that...
Lynn @ Oh-So Yummy: I can't believe that 4-5 posts a week is slowing down. I can hardly...