post:
I had never even heard of Shaved Snow before I saw it on Jinxi's and Kirbie's blog. I was immediately intrigued by it. The shaved snow looked like ribbons of deliciousness and I knew I just had to try it!
Kirbie went to Yogurt Swirl which is about 2 minutes from my house and I knew it was destiny to finally try this luscious stuff.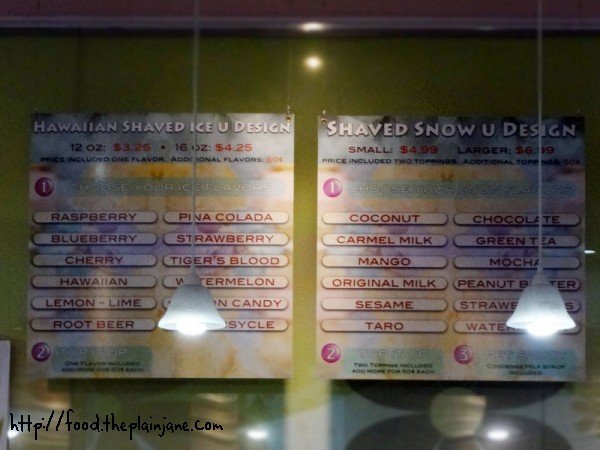 Jake and I had the kids last weekend and I decided we needed to try this stuff, stat. I peeked at the menu and the Carmel Milk sounded like the best option for us to share. At $6.99 it seems like a hefty price to pay.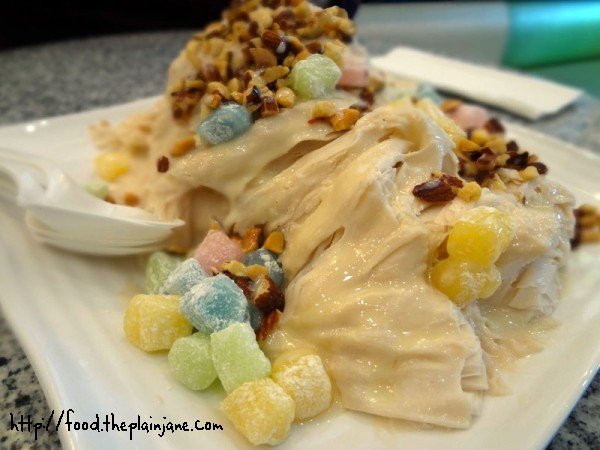 But once you see them make it and you see the size of your plate, the $6.99 price tag doesn't seem too bad after all.
They have a special machine with specials blocks of the flavored ice for making your snowy, layered creation. The ice gets shaved off into these ribbons as the ice block rotates around.
I choice mochi and almonds as our toppings with complimentary condensed milk syrup on top.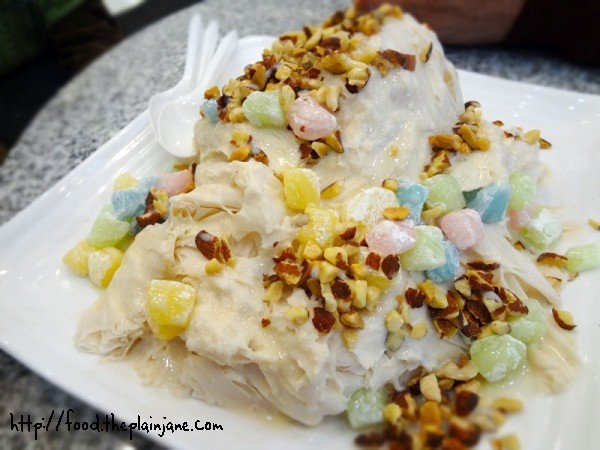 The mound of shaved snow seemed really large at first… but we easily polished this sucker off in record time.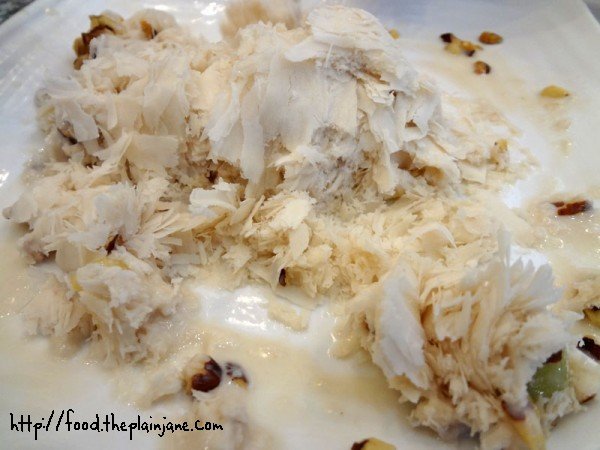 I really loved the texture of this stuff – I like how it melted in your mouth and how the look of it doesn't totally match up with how it feels in your mouth. While we were eating it, Jake just kept saying, "It's so weird…"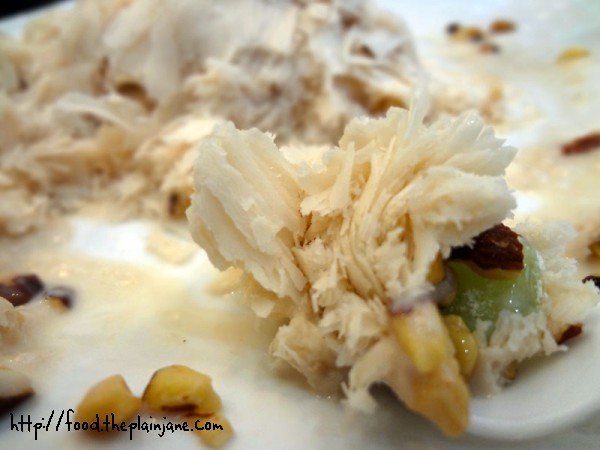 It was interesting to me how it looks liked really solid layers, but really it was very smooth and creamy. The addition of the condensed milk sauce made for a nice, sweet compliment and the crunchy nuts and chewy mochi made for a fun, added texture.
I also really liked the carmel milk flavor – it was a subtle caramel flavor, not super strong or overbearing.
This is definitely something that I will want to try this again, in other flavors!
Yogurt Swirl
9168 Mira Mesa Boulevard
San Diego, CA 92126
(858) 693-9999
about this site
My name is Mary. I love: peanut butter, cookies, warm cupcakes, puppy noses, star gazing, new bags of sugar, sprinkles, cupcake wrappers, egg rolls, eating french fries with ice cream, driving with the windows down, snuggling, wes anderson movies, staying up too late reading a good book and Jake. These are my adventures in all things food. Hope you enjoy the ride.

recent comments
blogiversary week + giveaway to big bite bacon fest (11)

mary: Thanks, CC! OMG, my blog is growing up too fast!
mary: Thank you, Kirbie!
mary: Sadly I haven't since I have not been to Portland (yet). Someday!
Hannah v: Mmmmm asparagus wrapped in bacon. Enough said…unless you mention bacon dipped in milk chocolate.
caninecologne: Happy Blogaversary to you!!!! You blog is in 2nd grade now! As for bacon, i love baking it in the oven slathered with maple syrup and a...
Lauren: Homemade potato salad with bacon in it….I have dreams about it.
stacey: My family (Mom's side) makes a non-creamy bacon coleslaw that I could downright eat myself sick on!