post:
For some reason, I was kind of digging on pistachios.
It sounded like a really good idea to make some pistachio cookies for Christmas this year. Originally I was going to do a lemon-pistachio hybrid of a cookie. Or just sprinkle pistachios on top of the usual lemon shortbread I do. But after a little web searching, I found a recipe for some simple looking pistachio cookies.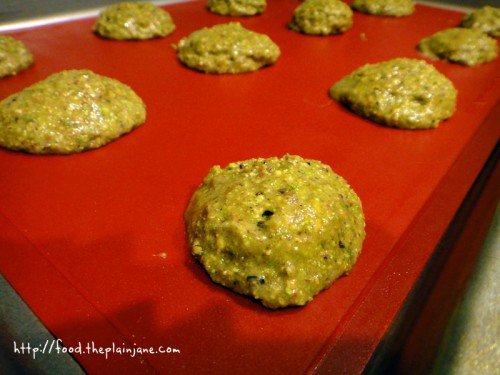 They have only three ingredients! That's it! I figured this would be a good fit to go along with the rest of my more work-intensive cookies this year.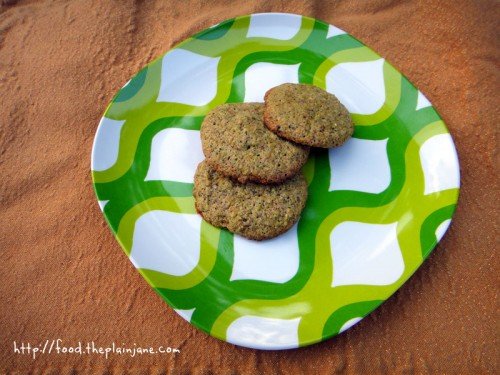 You barely need a recipe for this. It's a bunch of ground up pistachios, egg whites beaten to stiff peaks, and some sugar. They're like of like coconut macaroons, but replace the coconut with pistachios.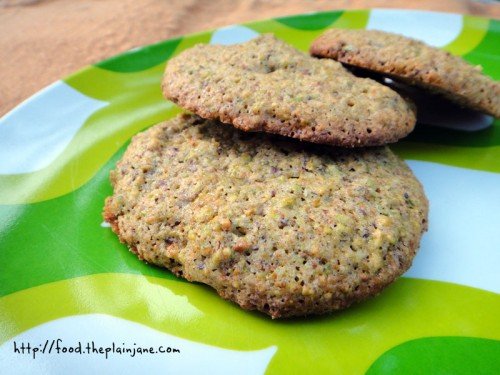 They're light, chewy, with a hint of green color. If you put them in a bag and then open the bag, then all you can smell is roasted pistachios. There is a very light crisp to the outer edge, but it's a pretty chewy cookie and sticks a bit to the pan. I used those silpat mats though so I don't have to worry about that kind of thing, but you have been warned.
Here's the pistachio cookie recipe I used from a blog called Off the Broiler. It's pretty simple and I didn't really change anything, so you might as well check it out.
The pistachio lovers in your life will thank you for these cookies.
about this site
My name is Mary. I love: peanut butter, cookies, warm cupcakes, puppy noses, star gazing, new bags of sugar, sprinkles, cupcake wrappers, egg rolls, eating french fries with ice cream, driving with the windows down, snuggling, wes anderson movies, staying up too late reading a good book and Jake. These are my adventures in all things food. Hope you enjoy the ride.

recent comments
blogiversary week + giveaway to big bite bacon fest (11)

mary: Thanks, CC! OMG, my blog is growing up too fast!
mary: Thank you, Kirbie!
mary: Sadly I haven't since I have not been to Portland (yet). Someday!
Hannah v: Mmmmm asparagus wrapped in bacon. Enough said…unless you mention bacon dipped in milk chocolate.
caninecologne: Happy Blogaversary to you!!!! You blog is in 2nd grade now! As for bacon, i love baking it in the oven slathered with maple syrup and a...
Lauren: Homemade potato salad with bacon in it….I have dreams about it.
stacey: My family (Mom's side) makes a non-creamy bacon coleslaw that I could downright eat myself sick on!