post:
My holiday baking has begun and the menu's changed a bit from what I originally intended to do since I kept seeing wonderful ideas on blogs all week! One item I saw recently were these Brownie Covered Oreos from Jenny at Picky Palate. They looked so simple and easy that I knew I had to try them out for myself!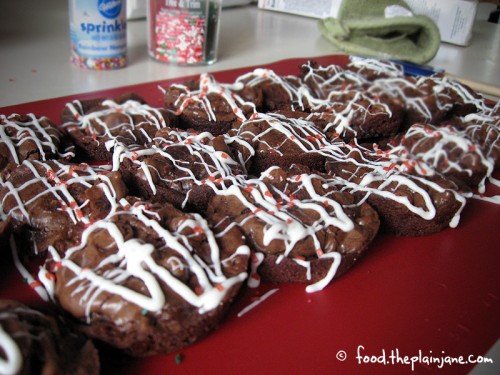 I used a box of Ghirardelli Double Chocolate Brownie mix + a bag of regular Oreo's (I got them at Target and Target didn't have the fancy holiday Oreo's). The only hard part was that my brownie mix had chocolate chips in it – which sometimes made the Oreos a little lopsided in the cupcake pan.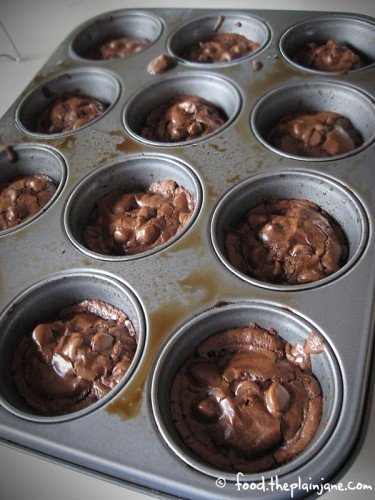 You can see the chocolate chips sticking up a little from the batter. My last batch of brownie-oreos had a ton of chocolate chips piled on top since as I dipped Oreos I kept forgetting to include the chocolate chips!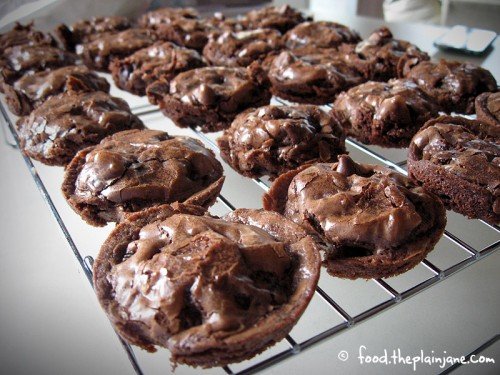 I sprayed my cupcake pans pretty well so I didn't have a lot of trouble getting them out of the pan. I did have to let them set up and cool in the pan slightly before popping each one out with a knife – otherwise, the cookie-brownie hybrid tended to break in half.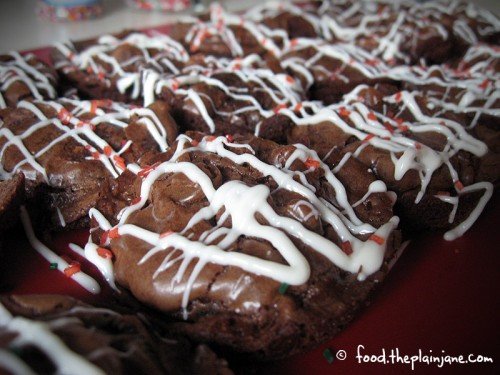 I drizzled these with melted white chocolate and a tiny sprinkling of colored sugar. I gave a batch to my friend for her birthday last night as well – so these are good for all occasions!
I got these cute holiday bags at Michael's for storing a few of the treats I'll be making over the next few days. Mine don't look exactly like Jenny's and I forgot to include an "inside shot" so be sure to check out Picky Palate for more photos of this simple and easy recipe!
about this site
My name is Mary and I live in San Diego. I've been blogging since 2006 as a hobby - it's my fun, creative outlet! Some random things about me: I'm a front end web developer, I love peanut butter, cookies, warm cupcakes, puppy noses, star gazing, new bags of sugar, sprinkles, cupcake wrappers, egg rolls, eating french fries with ice cream, driving with the windows down, snuggling, wes anderson movies, staying up too late reading a good book and Jake. These are my adventures in all things food. Hope you enjoy the ride.
|
Download Media Kit
recent comments
college area taste 2014 recap (10)

mary: Hi Cynthia! Haha, I totally don't mind being stopped to a chat, if you see me again say hi!! We had our tupperware stored in a backpack for Taste...
cynthia: I saw you guys at Taste of Hillcrest but… I don't know, just didn't want to seem like a weirdo talking to you! haha I didn't...
mary: Hi CC – If we hadn't done the take out box, I don't think we'd have been able to do this many places! The take out box let us...