post:
I was invited to participate and go to Cupcake Camp OC taking place on Sunday, August 1st, but sadly (super, super sadly) I'm not able to go! Jake and I have a friend visiting us from Florida and we already have plans made so I'll just have to be sad about it for a while and hope one magically shows up in San Diego.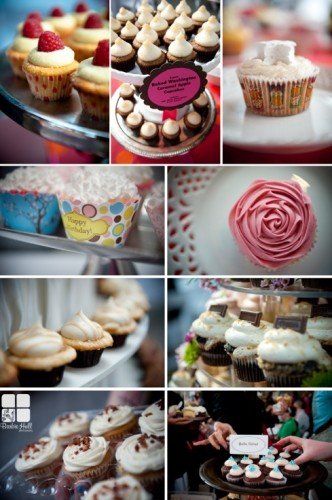 The Cupcake Camp OC will be Orange County's first Cupcake Camp – an event for cupcake lovers to bake or buy (and eat!) cupcakes and raise money for charity. The OC camp will be donating their hard earned cupcake monies to raise awareness and fight against human trafficking.
Cupcake Camp OC will also be having contests and accepting entries for donations. Check out all of the information on their website to learn more about it, sign up to bake, or to visit them on August 1st!
Eat some cupcakes for me!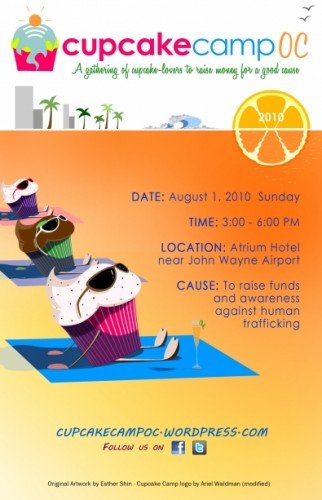 What: Cupcake Camp OC
Where: Atrium Hotel — 18700 MacArthur Blvd, Irvine, CA 92612
When: August 1, 2010 Sunday / 3:00-6:00 PM
Who: Open to anyone (Suggested Donation $10 entrance)
Why: To raise funds and awareness towards human trafficking
about this site
My name is Mary and I live in San Diego. I've been blogging since 2006 as a hobby - it's my fun, creative outlet! Some random things about me: I'm a front end web developer, I love peanut butter, cookies, warm cupcakes, puppy noses, star gazing, new bags of sugar, sprinkles, cupcake wrappers, egg rolls, eating french fries with ice cream, driving with the windows down, snuggling, wes anderson movies, staying up too late reading a good book and Jake. These are my adventures in all things food. Hope you enjoy the ride.
|
Download Media Kit