post:
I've been wanting to take Jake here for a long ass time and a few weeks ago I was finally able to take him! We tried to go a few times this week, mistakenly making the attempt on the weekend or during prime sports game viewing periods. These are NOT the ideal times to go since Rocky's is not a big place. We ended up going one Wednesday evening after Jake's first league softball game (his team's name? Ball Busters. This makes me laugh on a weekly basis.)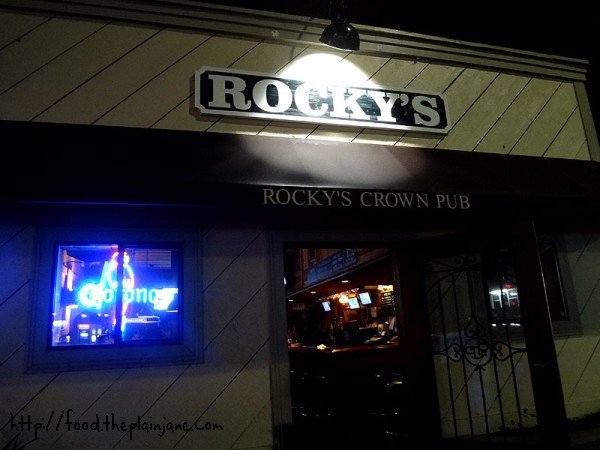 Wednesday night was perfect. We parked right in front and got a cozy corner seat in the back of the bar.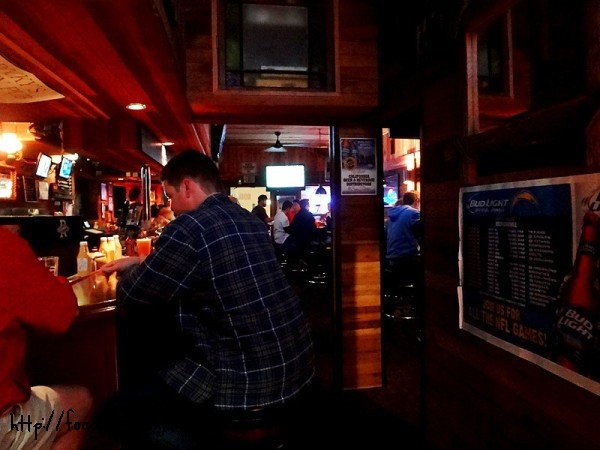 See? It ain't big. We're in the very back, and it's really not much wider than this (it goes a little bit over more on the right, but not much).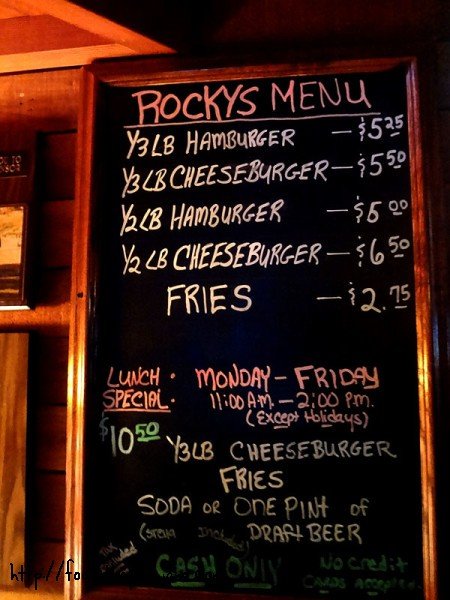 This is the menu at Rocky's. This is the whole menu. It's all they do, besides beer, kind of like In-N-Out. If they served beers and put on sports games.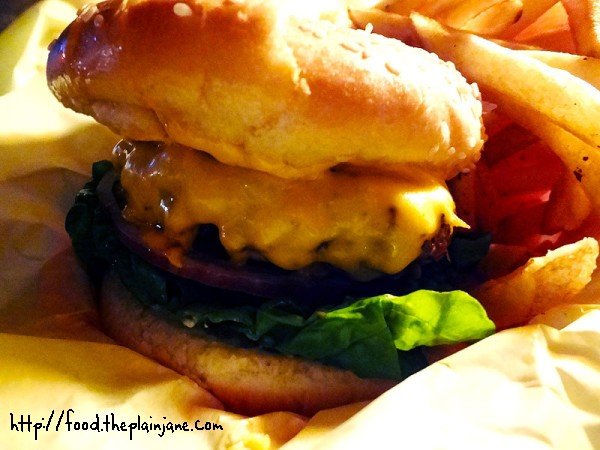 The only difference between Jake and I's meal was I got a 1/3 lb. burger and he got a 1/2 lb. I love how the cheese completely covers the burger and engulfs is it in cheese happiness. THIS is how you melt cheese, people. Perfect!
The burger comes with simple fixings – mayo, lettuce, tomato, red onion – and you really don't need much else. The meat was a nice medium, still slightly pink in the middle, just how I like it. The meat is simple and juicy. No frills, nothing fancy, just a simple burger. The fries were hot, crispy and deliciously good.
Jake wasn't quite sure this was "all that" since there's kind of hype about this being one of the best burgers in San Diego. I'm not sure if it deserves that crown, but I can say this: it's simple, it's good, it's filling, it's cheap and it's damn tasty. It made me happy on a chilly Wednesday evening. You can't ask for more than that: a good simple meal with someone you love.
Rocky's Crown Pub
3786 Ingraham Street
San Diego, CA 92109
(858) 273-9140
Cash only
21+ only
recent comments
la dumpling crawl (6)

Lynn @ Oh-So Yummy: What a fun mission! How did you come up with the list of where to go?...
Kirbie: This post is making me hungry. I've never been to Hui Tou Xiang. Interesting that...
leanne: Your food crawlers have the best comments and notes on the dumplings! I think my favorite...

hanna's gourmet / university heights (4)

caninecologne: Was Hannah there when you went? She is such a nice lady! That's cool you...
Lauren: Berry ricotta pancakes?! Sign me up! Anything with ricotta is a-okay in my book. Those...