post:
Quick post! To share cupcakes.
My supervisor, David, had a birthday the same week that Jake and I celebrated our anniversary. So I just made extra cupcakes that week so I could make these sushi cupcakes for David's birthday!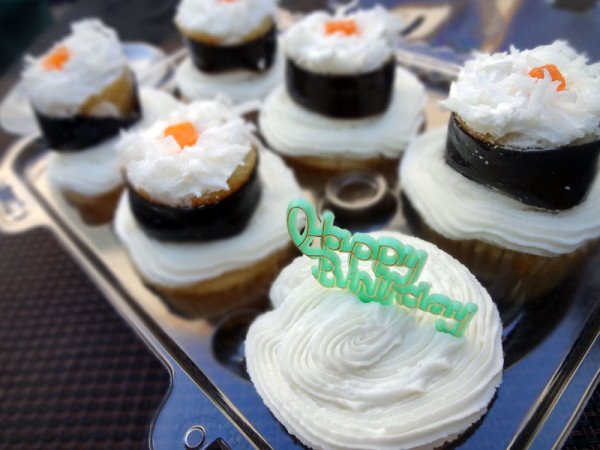 The bottom cupcake is the same as the Stormtrooper cupcakes – vanilla bean with vanilla frosting.
The "sushi" is made with mini cupcakes from the same batter. They are wrapped with a slice of grape fruit roll-up for the "seaweed". The "rice" is shredded coconut and the little bit of papaya serves as the "fish".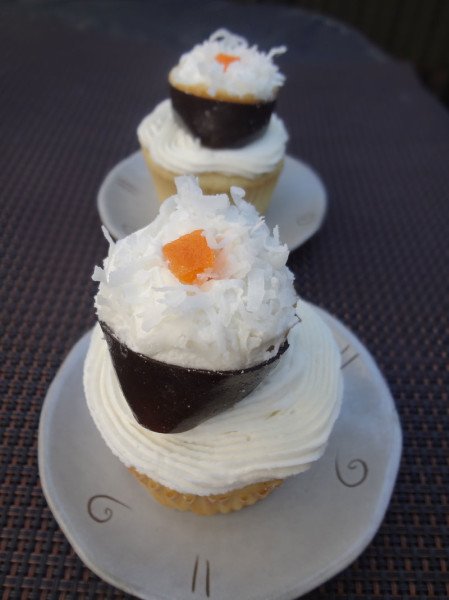 I think the best part is that I showed a photo of these cupcakes to Jake and he cringed and said, "I wouldn't eat that." I thought he was making a joke until later when he told me he really thought they were sushi. Hah!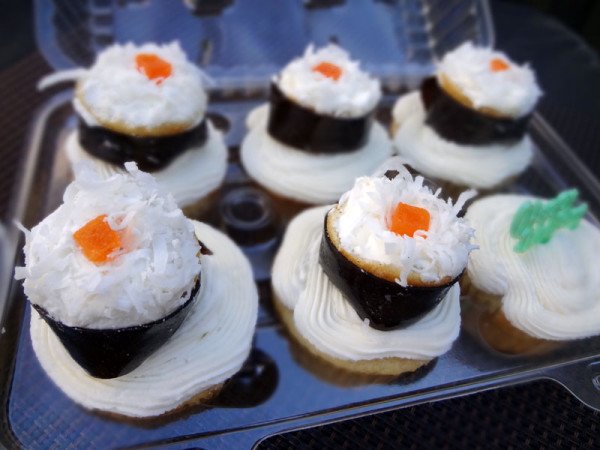 I think the plastic container also kind of makes it look like take-out sushi. I had chopsticks included, but they're just not in the photo!
Woo, cupcakes!
about this site
My name is Mary and I live in San Diego. I've been blogging since 2006 as a hobby - it's my fun, creative outlet! Some random things about me: I'm a front end web developer, I love peanut butter, cookies, warm cupcakes, puppy noses, star gazing, new bags of sugar, sprinkles, cupcake wrappers, egg rolls, eating french fries with ice cream, driving with the windows down, snuggling, wes anderson movies, staying up too late reading a good book and Jake. These are my adventures in all things food. Hope you enjoy the ride.
|
Download Media Kit