post:
I've been having some very busy days lately and last weekend was no exception! So short post today mostly recapping Alyssa's baby shower!
Alyssa used to write for this blog, back when she had time to do so. I miss having her posts on here! Now that she'll be a mom in a few short months, I think it's safe to say she's not coming back (though I've known that for a long, long time). We celebrated the future birth of her baby boy with a little baby shower, hosted by her old friend Christina. All I did was set up and do desserts, so most of this is Christina's lovely handiwork.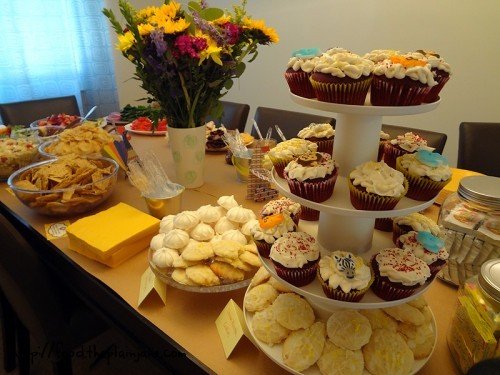 The spread, from the view of my desserts! I finally bought myself a Dessert Tower. I've been wanting one forever but didn't really feel that I needed it. But I'm over that now. I need it. I want it. It makes cupcakes look so pretty.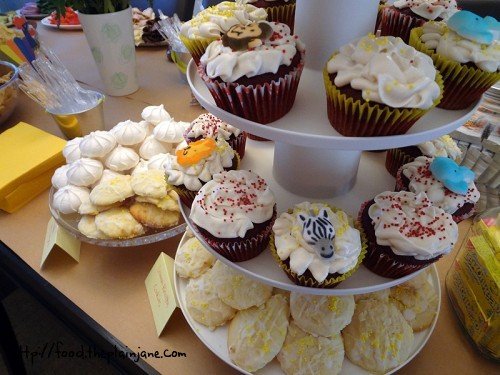 A bit of a close up – red velvet cupcakes on the first three levels and lemon ricotta cookies on the bottom. The overflow of cookies is on the cake stand to the left, with some vanilla meringues from Trader Joe's. The little sugar animals are from Do it With Icing in Clairemont (I love that place).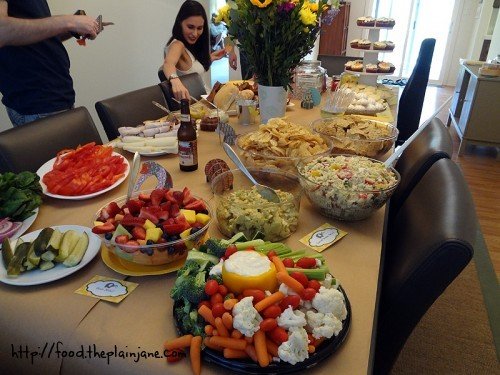 We had a make your own sandwich bar, some orzo pasta salad, curried chicken salad, fruit bowl, kettle chips and multigrain chips. On the tables are little animals cardboard cut outs that went with the "circus lite" theme (plus the colors red and yellow).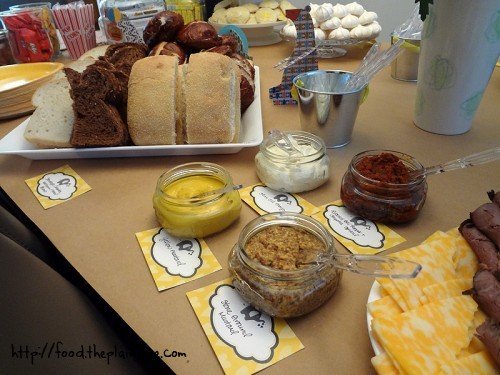 The bread plate and the condiment jars! Just putting the condiments in these jars made them look so much more appealing and attractive.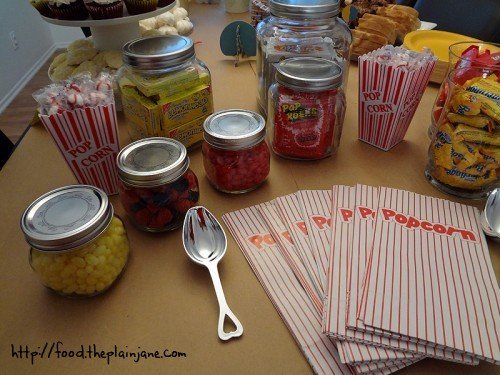 And then there was a little candy bar at the end that served as the favors. The colors of the shower were red and yellow – same colors that are in Alyssa's nursery, so the candy and bags all stick to the theme. So super cute! Christina did a great job pulling everything together!
Now, I just have to get through this week until I can go on VACATION. WOO!
about this site
My name is Mary. I love: peanut butter, cookies, warm cupcakes, puppy noses, star gazing, new bags of sugar, sprinkles, cupcake wrappers, egg rolls, eating french fries with ice cream, driving with the windows down, snuggling, wes anderson movies, staying up too late reading a good book and Jake. These are my adventures in all things food. Hope you enjoy the ride.