post:
I don't think Krispy Kreme is the bestest thing ever. There are better donuts elsewhere to be had, but I do have to admit one thing.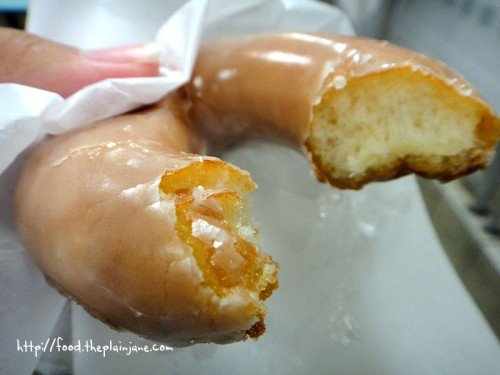 Biting into a hot, freshly made original glazed Krispy Kreme donut does make me pretty happy.
Are you into Krispy Kreme or does your donut love lie elsewhere?
about this site
My name is Mary. I love: peanut butter, cookies, warm cupcakes, puppy noses, star gazing, new bags of sugar, sprinkles, cupcake wrappers, egg rolls, eating french fries with ice cream, driving with the windows down, snuggling, wes anderson movies, staying up too late reading a good book and Jake. These are my adventures in all things food. Hope you enjoy the ride.