post:
Smashburger, a powerhouse of a chain restaurant, has opened it's fifth San Diego location. With 7 planned locations total, that only leaves 2 left to join the ranks of the popular burger chain. The newest location, in Rancho Peñasquitos, opened this past weekend. I was invited to the VIP special opening on Friday night to try out the latest creations.
This time around my friend, Stacey, accompanied me for this opening. She had a birthday recently so it sort of a birthday present, courtesy of Smashburger.
Of the locations I've been to (La Jolla and Mission Valley), this was my favorite location and opening of the three. The parking was much, much easier here, the restaurant a bit more spacious, and they seemed to have the opening running a little smoother than past openings.
I also saw most of the other bloggers I know in attendance, enjoying the foods just as we were! It was like some kind of mini blogger reunion!
Since I've written about Smashburger before, I'm just going to do a quick "photo journey recap" of our experience.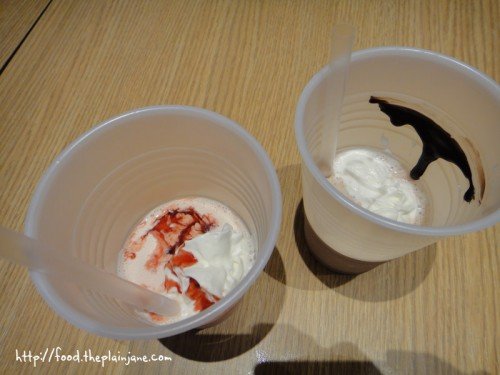 Milkshakes. The samples were bigger this time and seemed to be in larger abundance for those sitting indoors. Strawberry (l) and Chocolate (r). We also later had a Butterfinger one. They were all pretty darn good. Considering they use Haagen-Dazs, they should be.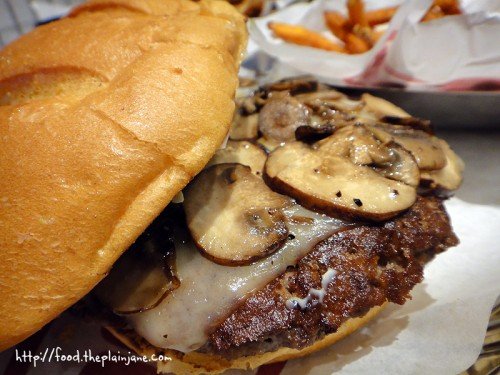 Mushroom Swiss Burger. Avocado was added. You can't see it 'cause it's under that bun. Really tasty.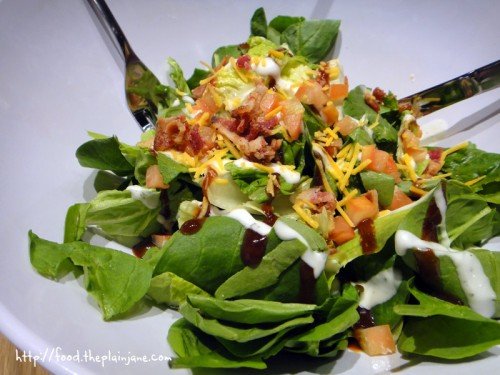 BBQ Ranch Salad. Excellent mix of flavors (sweet BBQ sauce, savory ranch). Lots of good leafy green stuff, too. Only thing I noticed was that menu states there's haystack onions in this, but I didn't get any in here. But that's okay.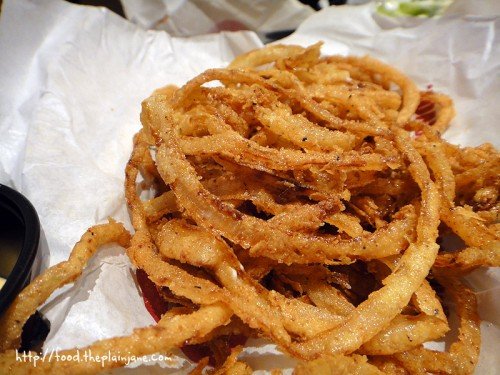 Haystack Onions. My favorite side dish here. Thin, crispy, yum yum yummy.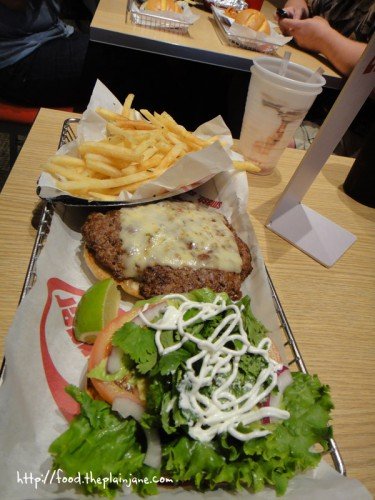 Stacey's San Diego Burger. It's got a spicy kick. And has cilantro. And comes with a lime!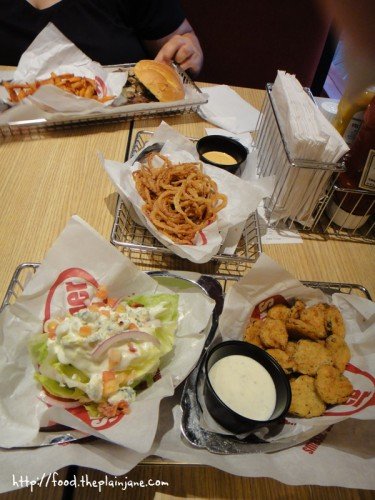 She also got a side wedge salad and fried pickles. She liked the fried pickles. I would never, ever eat those. Hate pickles.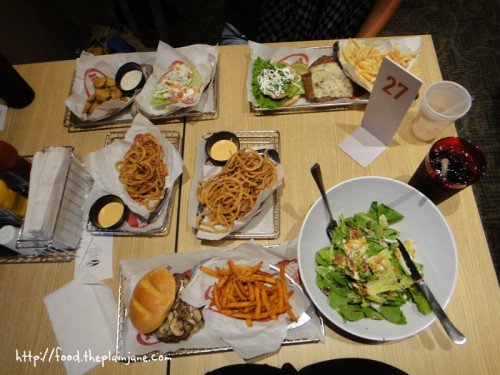 The above-shot of our very full table. I told Stacey to go crazy and not feel bad about it. She listened. I love her.
about this site
My name is Mary. I love: peanut butter, cookies, warm cupcakes, puppy noses, star gazing, new bags of sugar, sprinkles, cupcake wrappers, egg rolls, eating french fries with ice cream, driving with the windows down, snuggling, wes anderson movies, staying up too late reading a good book and Jake. These are my adventures in all things food. Hope you enjoy the ride.

recent comments
blogiversary week + giveaway to big bite bacon fest (11)

mary: Thanks, CC! OMG, my blog is growing up too fast!
mary: Thank you, Kirbie!
mary: Sadly I haven't since I have not been to Portland (yet). Someday!
Hannah v: Mmmmm asparagus wrapped in bacon. Enough said…unless you mention bacon dipped in milk chocolate.
caninecologne: Happy Blogaversary to you!!!! You blog is in 2nd grade now! As for bacon, i love baking it in the oven slathered with maple syrup and a...
Lauren: Homemade potato salad with bacon in it….I have dreams about it.
stacey: My family (Mom's side) makes a non-creamy bacon coleslaw that I could downright eat myself sick on!