post:
This is one of my favorite things in life. A nice big plate of mizithra from the Old Spaghetti Factory.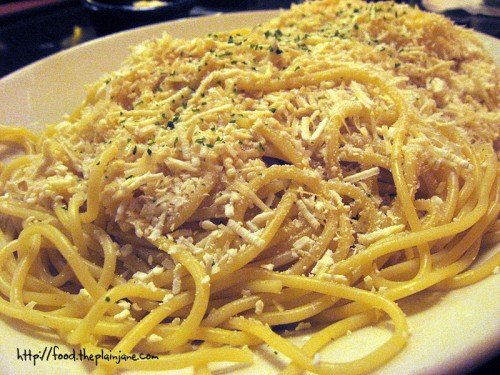 I always get the hearty platter so I can take home the leftovers. I love the sharp, saltiness of the cheese and the simplicity of the browned butter sauce. I once got the "garlic mizithra" because I thought garlic would make it even more awesome but found that I craved the original even more. It's perfect as it is.
What's your favorite "simple" dish?
about this site
My name is Mary. I love: peanut butter, cookies, warm cupcakes, puppy noses, star gazing, new bags of sugar, sprinkles, cupcake wrappers, egg rolls, eating french fries with ice cream, driving with the windows down, snuggling, wes anderson movies, staying up too late reading a good book and Jake. These are my adventures in all things food. Hope you enjoy the ride.