post:
I was not feeling too great on Thursday! I caught a little bit of a summer cold. Colds in the summer time seem worse to me than colds in the winter. It's like you're expected to have a cold in the winter time, but in the summer? It's all sunshine and warmth and happiness – how on earth did you get a cold?! Well, I'm not sure, but at least it's only a "tiny" cold. I'm not bedridden or anything. I spent the evening playing Dead Rising 3 with Jake so I guess I wasn't feeling too awful.
I intended to post the recap of the Bacon Fest today but … yeah, that didn't happen. Instead, let's recap our BBQ from Fourth of July with my folks! Yay!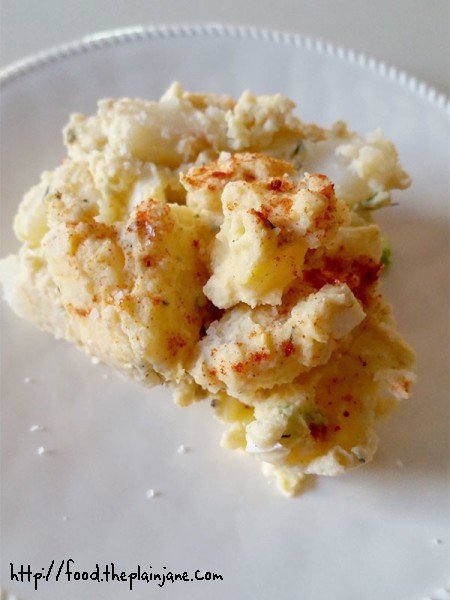 I made homemade potato salad and no one paid me over $40,000 dollars to do it. The internet is so stupid sometimes.
My potato salad has all the delicious things I love in it, like lots of hard boiled eggs, fresh corn, green onions, dill and parsley and smoked paprika! And some other things, but more importantly NO PICKLES because that's just gross. I found that the potato salad tasted a lot better after four days than after one day, so this is really a make ahead dish!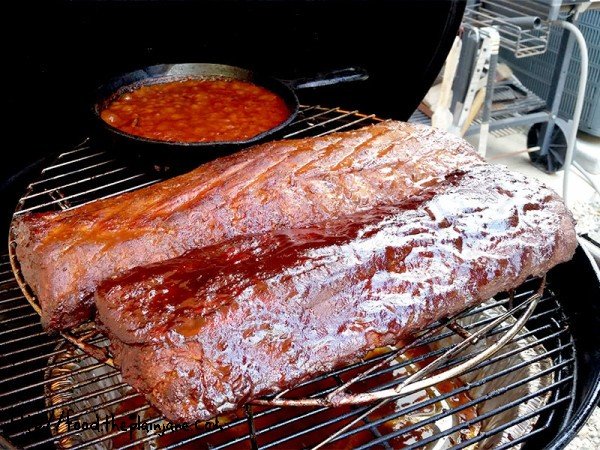 Dad fired up the smoker again and made two racks of smoked pork ribs and some baked beans. He used two different kinds of sauce for the ribs.
One sauce was this: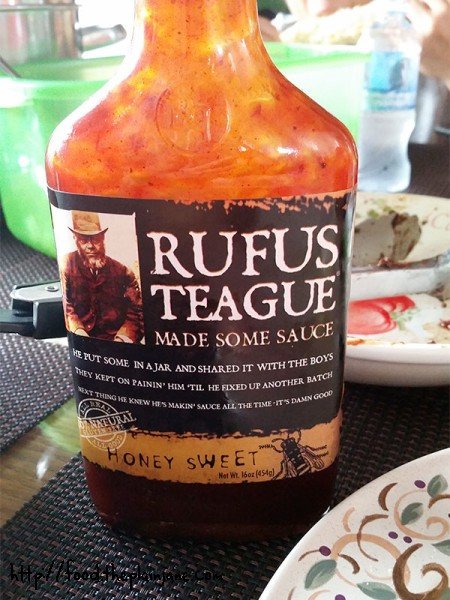 Rufus Teague! I actually bought this bottle when I was in Massachusetts because the label made me laugh. It's Kansas City style and it's on the sweeter side. I really liked it! The other sauce was some Guy Fieri Carolina-ish vinegar spicy sauce that I didn't like as much but I don't like vinegar based sauces anyway.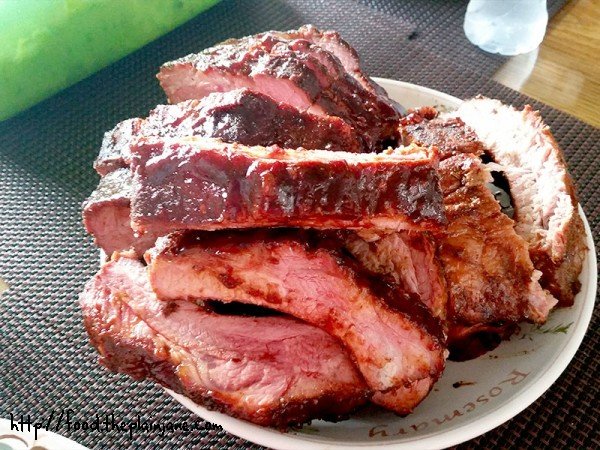 The ribs cut up! You can see the tender pinkness of the ribs from all of the smoke. These were tender and moist and still had a bit of pull on the bone – perfect and yummy with tons of smokey flavor from the applewood my dad used for the ribs.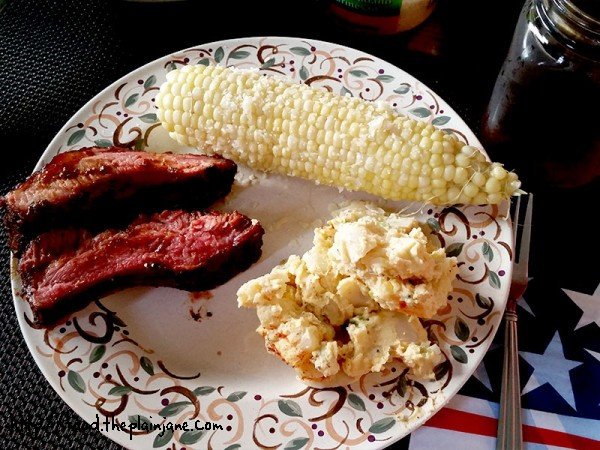 We also had corn on the cob. I put butter, salt and a sprinkle of Parmesan cheese on my corn.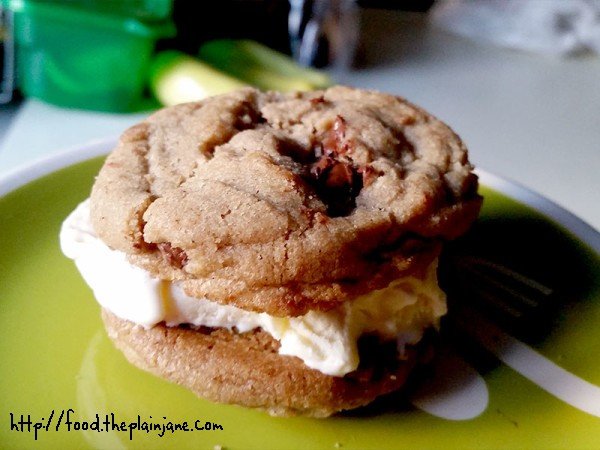 And of course, we had those ice cream cookie sandwiches for dessert.
Hope everyone had a good Fourth of July!
« Previous Post - scoring tickets with scorebig.com
|
big bite bacon fest – 2014 recap - Next Post »
subscribe to this tasty life
recent comments
birthday pizza crawl for jake (10)

caninecologne: Awwww, you're the best Girlfriend EVER! Lucky Jake! How fun this must...
Jinxi: Aww cute! Happy birthday to Jake! Also, I totally get weirded out by parallel parking on...
J.S. @ Sun Diego Eats: This was so cute. You get a million extra points for hand drawing the...
Lynn @ Oh-So Yummy: i agree with faye – you're the best date ever. one of these days,...
Faye: Oh man. I want to date you and have you do little surprises like this for me. That was the...