post:
Here's just a little peek at some of the tasty foods I've tried so far here in Florida!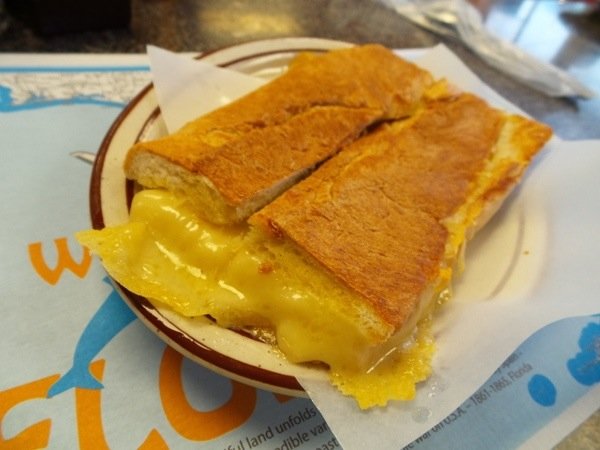 This is Cheese Toast! It is Cuban bread that is grilled with butter and Cuban cheese. Ooey gooey and so yummy! It's like a grilled cheese sandwich.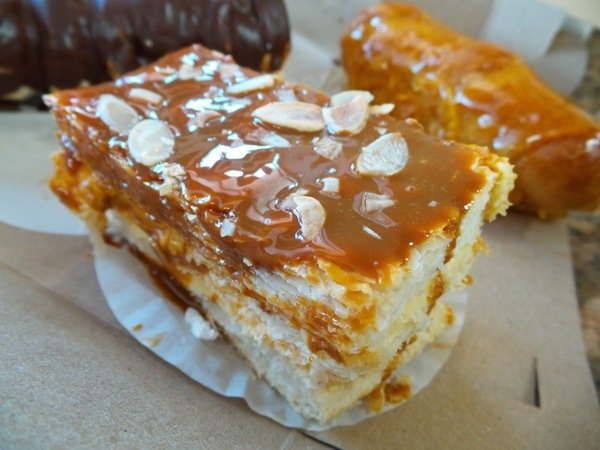 We also stopped by a Cuban bakery and picked up a few baked goods. One was this caramel Napoleon – filled with pastry cream, caramel and nuts. So freaking yummy!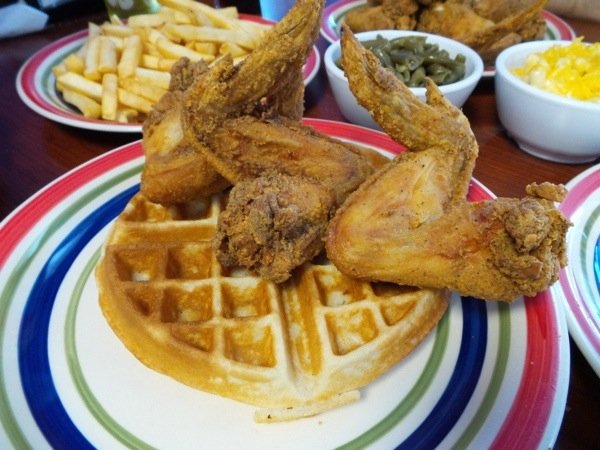 And since we are in the South it seemed appropriate to have chicken and waffles for dinner. The chicken was so flavorful and juicy and the waffle was outstanding with a nice slight crisp and good flavor. We're heading down to Key West today and hopefully will encounter a few Key Lime Pies!
« Previous Post - [recipe] avocado orange and tomato salad
|
revisit to woody's burger / miramar – san diego, ca - Next Post »
subscribe to this tasty life
recent comments
desert road trip preview (4)

caninecologne: Wow, I thought that was a different dog because I usually think of Maya as having...
Faye: Is that Maya in the first photo?! Her fur looks like it got a tan

happy blogiversary! (14)

Jinxi: Happy blogiversary Mary!! I love that first photo hehe. So happy that we got to meet thru...
caninecologne: Happy Blogaversary Mary! Our blogs are both 9 now. Almost a decade! I love that...
Lynn @ Oh-So Yummy: I can't believe that 4-5 posts a week is slowing down. I can hardly...