post:
Quite frankly I'm surprised that not every Wednesday posting is a dessert. Astounded, really, since I have such a major sweet tooth.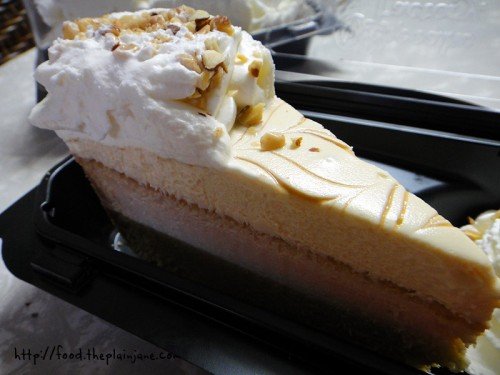 The Dulce de Leche Cheesecake from the Cheesecake Factory is one of my favorites and deserves a place amongst the tasty things in life. I like that it's smooth, creamy, and rich with a lovely caramel flavor. It isn't overpowering and there isn't a bunch of crazy stuff in it like some their other crazy cheesecakes. It's got a good hearty crust and I love the whipped cream with chopped nuts sprinkled on top. It's so yummy! It's also one of the few instances where Jake prefers something to my homemade version. Maybe if I ever got the crust just right…
What's your favorite flavor of cheesecake?
about this site
My name is Mary. I love: peanut butter, cookies, warm cupcakes, puppy noses, star gazing, new bags of sugar, sprinkles, cupcake wrappers, egg rolls, eating french fries with ice cream, driving with the windows down, snuggling, wes anderson movies, staying up too late reading a good book and Jake. These are my adventures in all things food. Hope you enjoy the ride.