post:
Since I'm too tired to do a "real post", you get a little peek instead of the things I cooked last week instead. Aren't you lucky?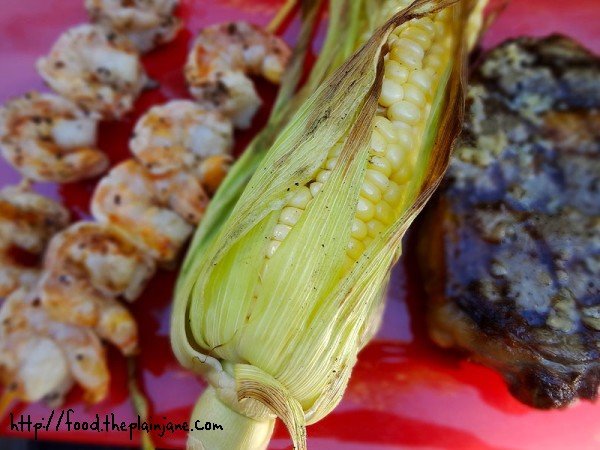 Now that it's really getting to be summer, you can totally cook your whole dinner on the grill like I did. Grilled shrimp, grilled corn on the cob and grilled steak! The other bonus: I made garlic butter which I also used on all three (naughty). I used the leftovers from this meal to make "surf n' turf fried rice" a few days later.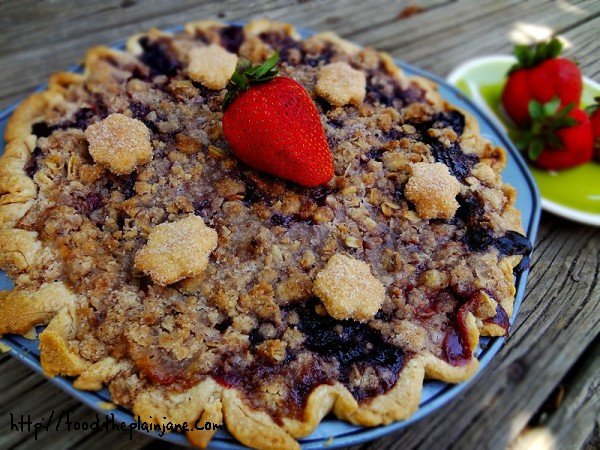 About this time last year I made a Berry Crumb Pie which I redid again last week. I evened out the porportions of blueberries and strawberries though and added oatmeal to the crumble.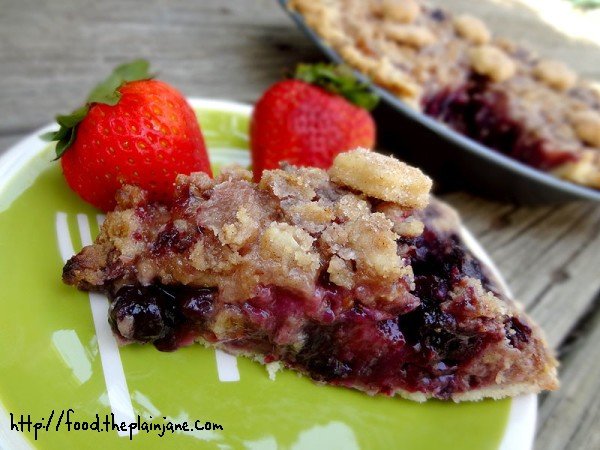 This pie tastes like summer, if you ask me.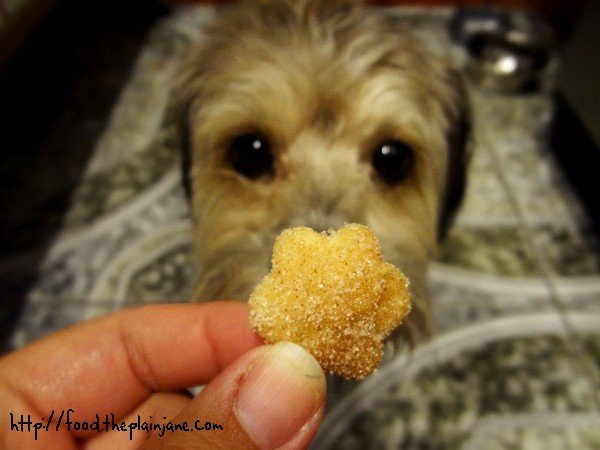 I also used the leftover pie crust to make "pie crust cookies". I just rolled the dough out, cut out little shapes, sprinkled cinnamon sugar on top and baked them for about 15 minutes at 350 degrees. Maya and I ate a few of them and the rest I put on the pie for decoration.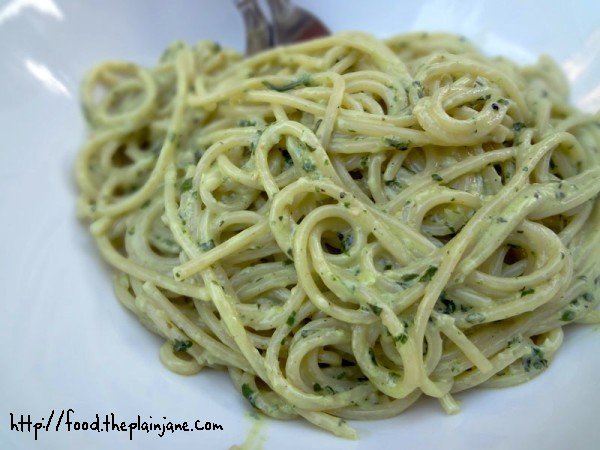 Summer's also the time when basil is in abundance in our garden, so I made some fresh basil pesto. I use a LOT of garlic in mine so it's extra potent. To tone it down just a little, I made a pesto cream sauce for a really easy dinner.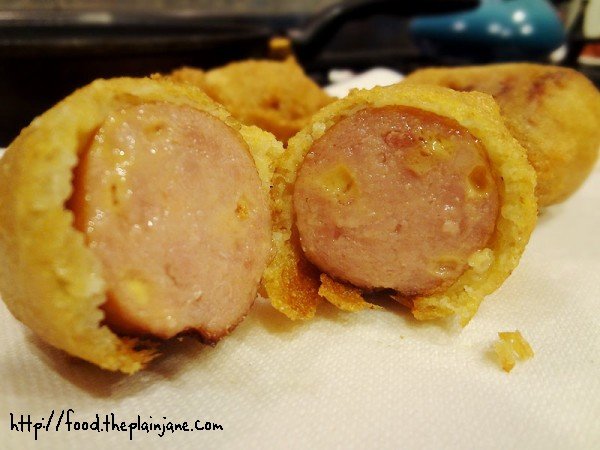 I had these "corn dog lollipops" at a restaurant recently and I decided to try and remake it at home. I used cheddar sausage, cut it into bits, made corn dog batter with pancake batter and corn meal and viola – little mini corn dogs! The bits of cheese instead made them better.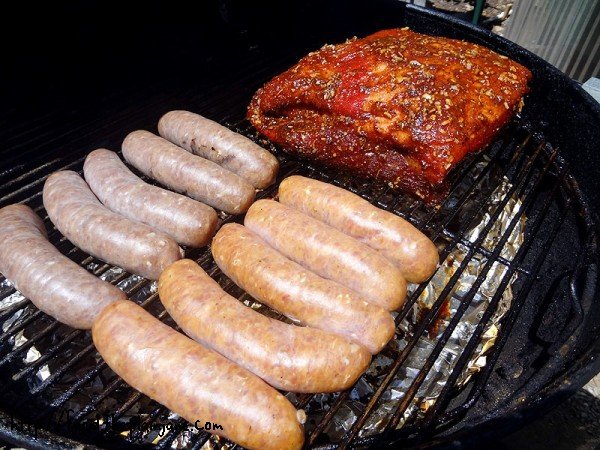 I'll be doing a full post about this later – but this weekend I tried smoking pork butt! I threw on some sausages for good measure.
So there you have. A bunch of stuff I cooked last week that maybe would have never made it onto the blog. Summer starts for real this week – are you going to be grilling more now that summer is here?
« Previous Post - carnitas uruapan / la mesa – san diego, ca
|
taegukgi korean bbq / kearny mesa – san diego, ca - Next Post »
subscribe to this tasty life
recent comments
birthday pizza crawl for jake (10)

caninecologne: Awwww, you're the best Girlfriend EVER! Lucky Jake! How fun this must...
Jinxi: Aww cute! Happy birthday to Jake! Also, I totally get weirded out by parallel parking on...
J.S. @ Sun Diego Eats: This was so cute. You get a million extra points for hand drawing the...
Lynn @ Oh-So Yummy: i agree with faye – you're the best date ever. one of these days,...
Faye: Oh man. I want to date you and have you do little surprises like this for me. That was the...