post:
I'm a little late on my bake sale wrap up post – but at least I have a good excuse! It's a quick recap though, with lots of photos!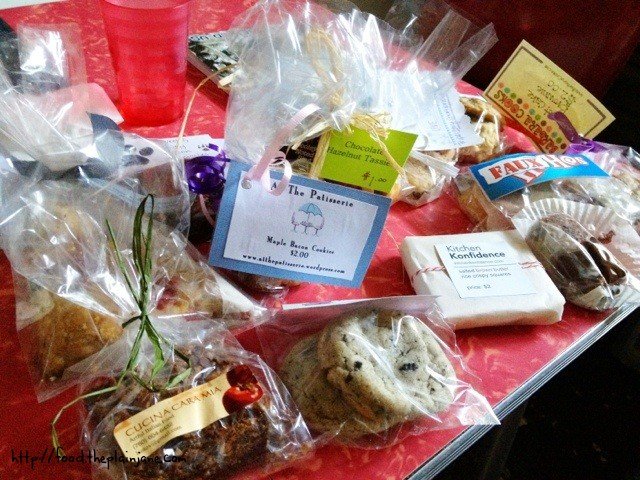 The things I bought from all of the other wonderful bakers!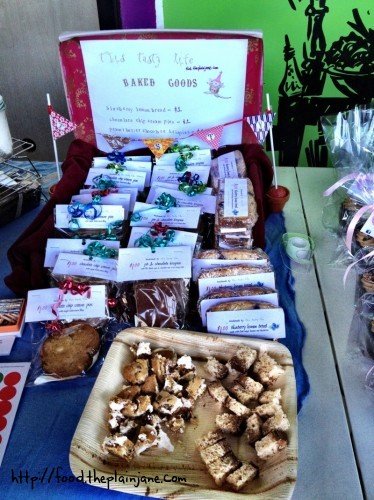 The things I made and sold at the sale!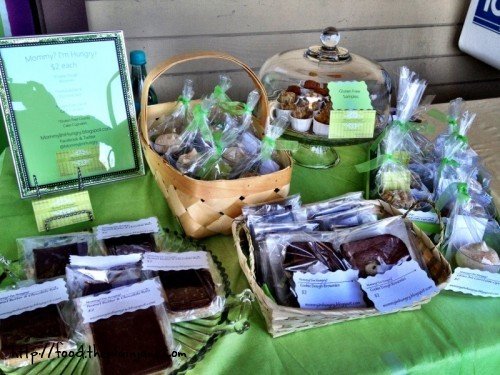 Pretty packages of baked goods, ready to be sold.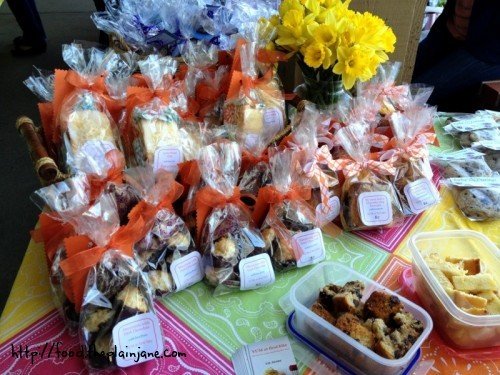 Orange ribbons and samples!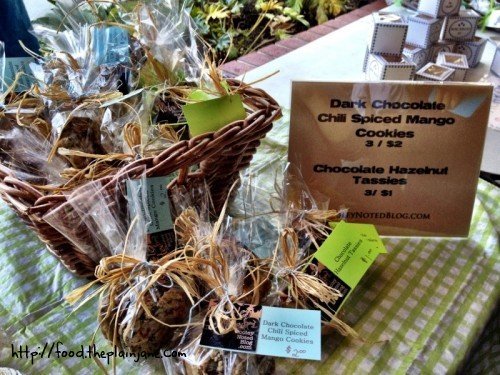 I love raffia. I don't know why. I hate it when I'm trying to take it off of packages, but I think it's so pretty and rustic looking, especially on these awesome, exotic sounding cookies from Dooley Noted.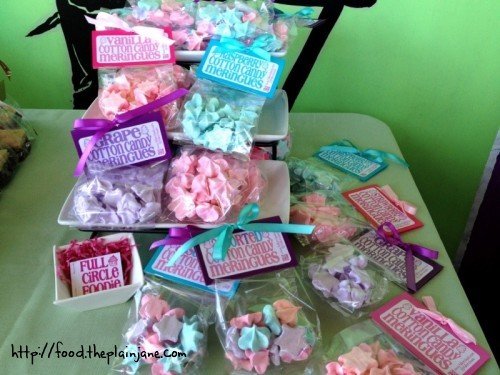 Kimmie of Full Circle Foodie made these really colorful meringues! I was silly and didn't buy a bag. I think I was too busy going through and taking as many photos as possible before the sale really kicked into high grear.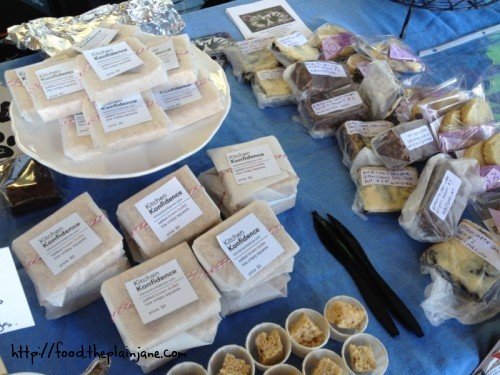 I liked these salted brown butter rice krispies treats from Kitchen Konfidence so much that I made my own batch last week!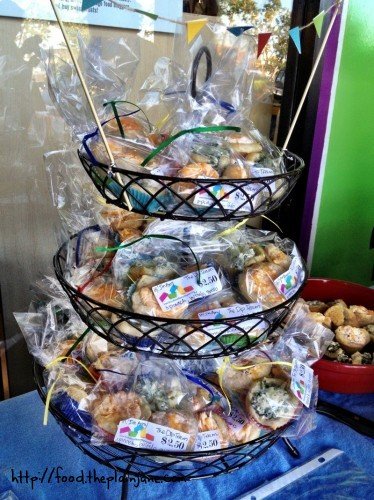 Display by Amy of Do You Know the Muffin Pan? - we both did bunting for our displays!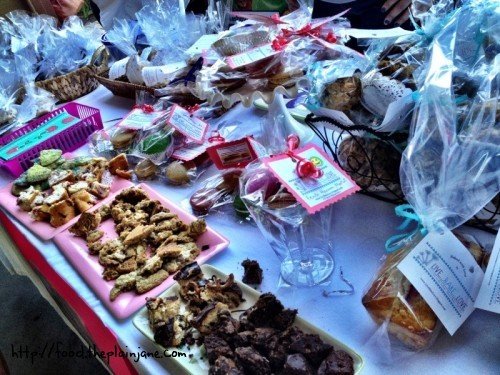 So many samples and treats from Live Bake Love.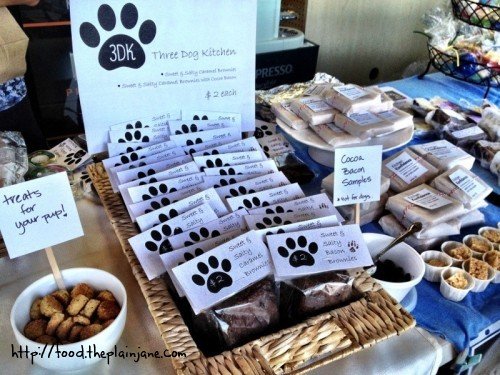 Leanne of Three Dog Kitchen made brownies – some with bacon and some without. I got the bacon ones and they were delectable! Very fudgy and rich (and I loved every bite).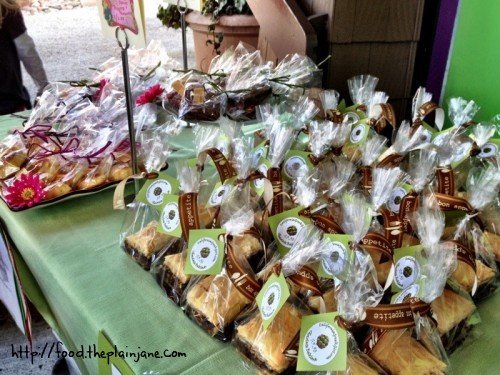 I wished I could have bought a little bit of everyone's goodies.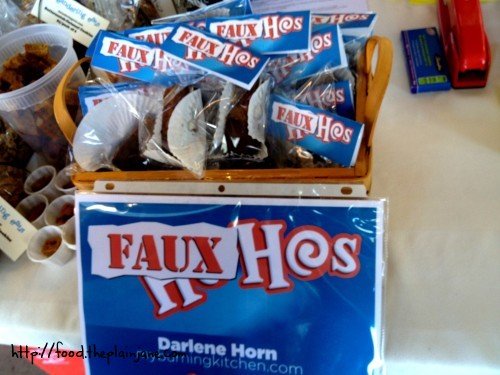 Darlene of My Burning Kitchen made these Faux Ho's. I really loved the name – and the treat itself! These were a total STEAL for a $1.
It was great fun to be apart of this wonderful Food Blogger Bake Sale hosted and managed again by our fearless leader, Marie of Meandering Eats. We managed to raise over $3000 for the Share Our Strength charity this year!
Thanks to Great News! Cooking School for letting us set up shop and to everyone who came out to support us!
about this site
My name is Mary. I love: peanut butter, cookies, warm cupcakes, puppy noses, star gazing, new bags of sugar, sprinkles, cupcake wrappers, egg rolls, eating french fries with ice cream, driving with the windows down, snuggling, wes anderson movies, staying up too late reading a good book and Jake. These are my adventures in all things food. Hope you enjoy the ride.