post:
As promised, here's the start of my auction!
In the hopes of raising additional money for the San Diego Food Bloggers Bake Sale and the Share Our Strength foundation (whose goal is to end childhood hunger), I will be holding a personal auction of baked goodies. This will include:
- 6 mini baby bundt cakes (winner picks between lemon, earl grey tea, carrot or red velvet)
– bacon chocolate caramel crackers
– 1 quick bread (winner picks between pumpkin chocolate, blueberry lemon, or banana bread)
– 6 chocolate chip cream pie cookies (with maple cream filling)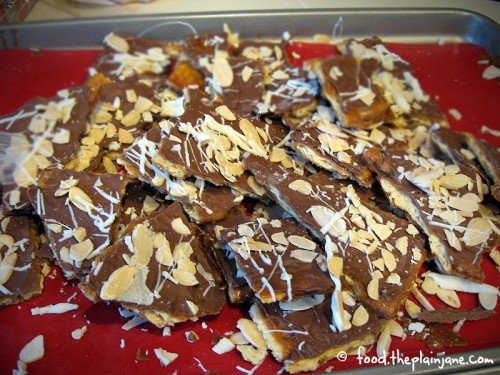 [the bacon chocolate crackers will kind of look like the above... but with bacon!]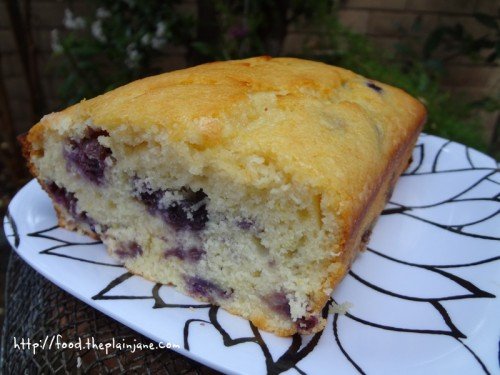 [lemon blueberry bread]
I don't have photos of the other items – you'll just have to use your imagination.
Winner must donate the money to our charity website by April 23, 2012. If in San Diego, goods can be picked up at the bake sale or we will arrange a meeting for pickup. I will also accept out-of-state bids in the US and will ship the items!

Please start the bidding by making a comment on this post! I will take bids until Friday April 20, 2012 at 8:00PM!
Thanks to Carin, our last minute auction winner with a bid of $30! Many, many thanks!
about this site
My name is Mary. I love: peanut butter, cookies, warm cupcakes, puppy noses, star gazing, new bags of sugar, sprinkles, cupcake wrappers, egg rolls, eating french fries with ice cream, driving with the windows down, snuggling, wes anderson movies, staying up too late reading a good book and Jake. These are my adventures in all things food. Hope you enjoy the ride.