post: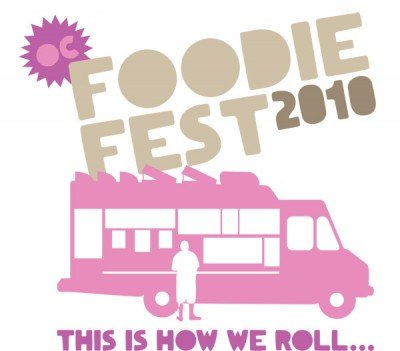 The OC Foodie Fest is rolling into Anaheim, CA in late August, featuring and bringing together 50 gourmet food trucks into one location so you can chow down and try out some yummy treats from various gourmet food trucks from around Southern California. It will also be featuring local entertainment, offering support for local charities, and of course, lots of food!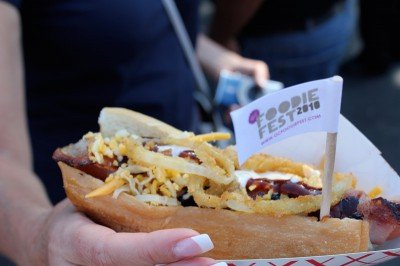 I haven't really visited any gourmet food trucks myself. I spotted a sweets/desserts one when I was visiting Alyssa awhile ago and sadly we had already eaten and were stuffed, otherwise we would have visited. I know there are a few down in San Diego, but I've never seen any (though I have read about them). I'm totally excited about this OC Foodie Fest since it seems so unique and will be offering a pretty good variety of different foods from the SoCa gourmet food trucks. I'm not 100% sure I am going yet but I'm going to make the effort to go!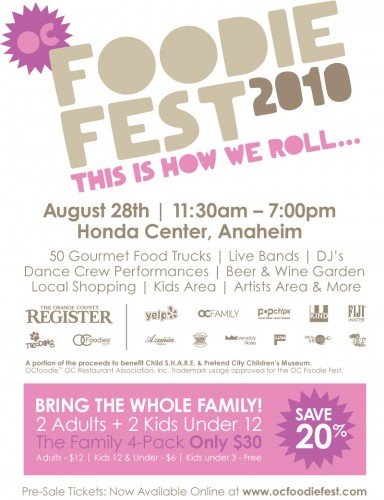 Click on the image above to view this larger and get a coupon if you plan on heading out to the OC Foodie Fest!
about this site
My name is Mary. I love: peanut butter, cookies, warm cupcakes, puppy noses, star gazing, new bags of sugar, sprinkles, cupcake wrappers, egg rolls, eating french fries with ice cream, driving with the windows down, snuggling, wes anderson movies, staying up too late reading a good book and Jake. These are my adventures in all things food. Hope you enjoy the ride.

recent comments
blogiversary week + giveaway to big bite bacon fest (11)

mary: Thanks, CC! OMG, my blog is growing up too fast!
mary: Thank you, Kirbie!
mary: Sadly I haven't since I have not been to Portland (yet). Someday!
Hannah v: Mmmmm asparagus wrapped in bacon. Enough said…unless you mention bacon dipped in milk chocolate.
caninecologne: Happy Blogaversary to you!!!! You blog is in 2nd grade now! As for bacon, i love baking it in the oven slathered with maple syrup and a...
Lauren: Homemade potato salad with bacon in it….I have dreams about it.
stacey: My family (Mom's side) makes a non-creamy bacon coleslaw that I could downright eat myself sick on!